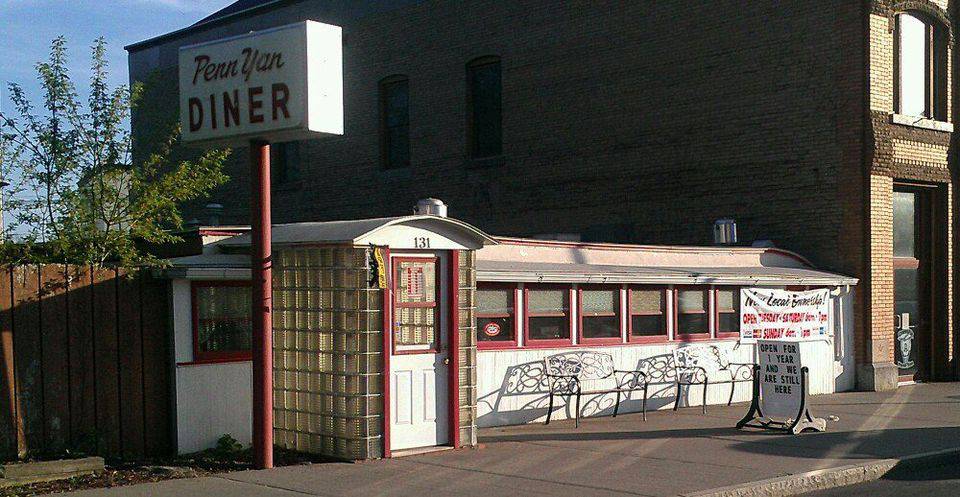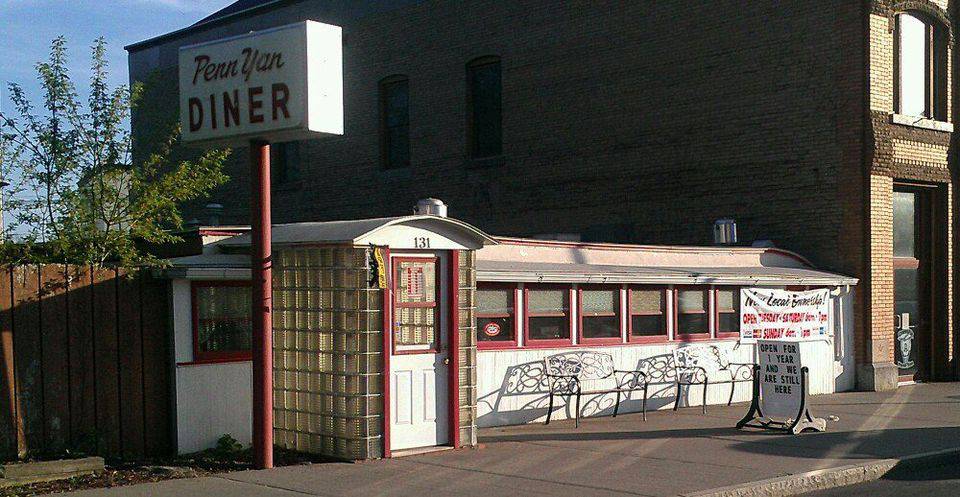 Penn Yan Diner
The Penn Yan Diner is Retro-licious serving Dinermade Yummy for your Tummy food.
Nestled in the Village of Penn Yan the Penn Yan Diner serves American food for breakfast and lunch. Ownership since May 2012 - Free WiFi, now accepting credit cards.
The current Mom and Pop couple, Sean and Carrie Ahearn, strive to provide a cheerful and friendly dining experience. Our goal is to satisfy your hunger with flavorful food, ultimately filling your stomach with contentment. By sitting at your choice of our five tables which seat four, or any of our ten counter stools, you can be entertained watching food fly from the flat-top grill. Step back in time and dine with us!
The Penn Yan Diner arrived in Penn Yan in 1925. The Penn Yan Democrat on April 10, 1925 noted "Penn Yan is well supplied with eating places. The vacant lot east of the Masonic Temple has been rented to Byron and Lena Legters, who are planning to install a Galion Dining Car which is to be placed on a concrete platform so the entrance will be at street level. They will also build a concret block kitchen below the diner." This diner, like others of the period, was probably shipped by rail and moved to its permanent site on its own wheels. By definition a diner is "a prefabricated structure with counter service, hauled out to its site." The Penn Yan Diner is a good example of the "improved" diners of the post World War I period.