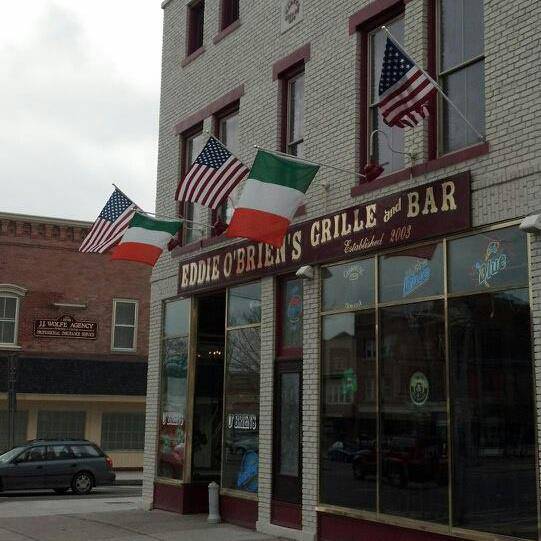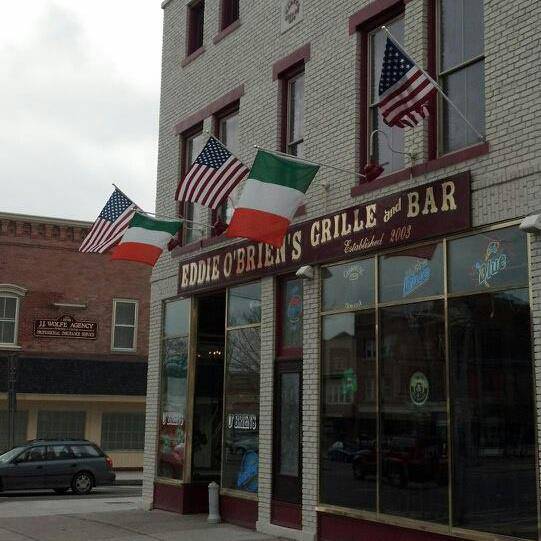 Eddie O'Briens Grille and Bar
We offer great, made from scratch food & friendly service in a warm, comfortable atmosphere.
Dine in and take out. Indoor & Outdoor seating! We do currently have limited seating to comply with state guidelines.
All 3 locations are favorite local spots. Whether you are out to dinner with your family, having drinks with friends or co-workers, or want to watch the game, we have you covered. We have some of the best wings and burgers around, along with creative lunch & dinner specials daily. We also have Happy Hour specials and a variety of drink specials. Our Geneva & Farmington locations have over 20 beers on tap!
Stop in and see us!!