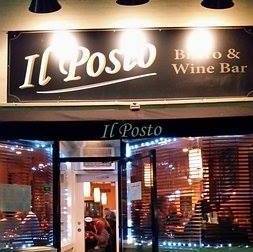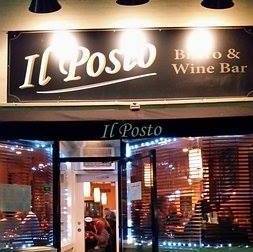 Il Posto Bistro
Italian Bistro in cozy atmosphere.
Il Posto boasts the finest Italian and continental cuisine in the Finger Lakes area. An intimate and cozy space with a casual feel, Il Posto is very welcoming whether you are in your formal wear or your favorite pair of jeans.
Il Posto's menu stretches from fresh house made pastas and sauces, delicious seafood to hearty hand cut steaks. Traditional favorites are always on the menu as well as more adventurous fare such as grilled octopus, Osso Bucco, braised pork belly ragu served over fresh pappardelle, and delicious house made pizza's like fig and prosciutto with arugula. The menu has something for everyone.
Every dish at Il Posto is made from scratch – to order. If you don't see it on the menu, ask us, if we have the ingredients in the kitchen, chef can create it for you. From Veal Parmesan to Spaghetti Carbonara, Greens and Beans to Chicken Piccata, Il Posto has all of your favorites.