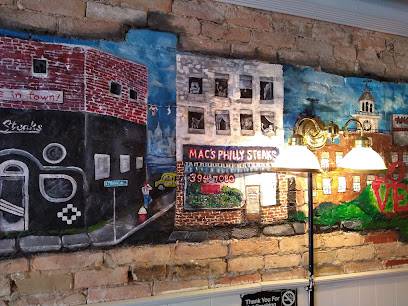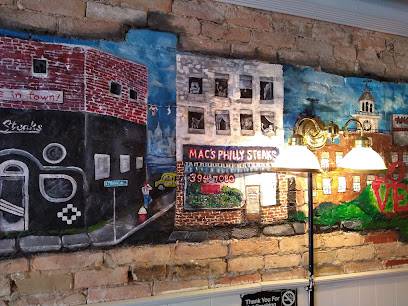 Mac's Philly Steaks-Canandaigua
Enjoy an Authentic Philadelphia Cheese Steak.
After spending many summers on the south New Jersey Shore, I came to love the taste and smells of Philadelphia cheesesteak shops and delis. Having been in the restaurant business for many years, I began thinking about the possibility of bringing this unique and authentic flavor to the upstate New York area. As I started making phone calls to friends and family in Philadelphia, it became clear to me that a genuine cheesesteak is served on an Amoroso roll; a roll so unique that it became imperative that I import this product directly from Philadelphia. Otherwise, Mac's cheesesteaks would not be the true cheesesteak that I was striving for.

Throughout the past 11 years, we've aimed to create the atmosphere and ambiance of Philadelphia in each of our locations. Our hope is when customers walk through the door they feel as though they have stepped off of South St. in Philly. Whether you are looking at one of our murals or numerous posters and pictures, you are surrounded by the sites and scenes of the city of brotherly love.
We have been very fortunate to experience tremendous support and patronage and we thank you for that. We hope to continue to expand our business and open locations to provide greater convenience to our customers. The biggest compliments we receive are from those of you who have enjoyed one of our cheesesteaks and say that it tastes just like an original. We look forward to seeing and meeting new customers daily and we always appreciate the feedback we receive. Please let us know if you've enjoyed your experience or if there is anything else we can do to make it better. Thanks again!