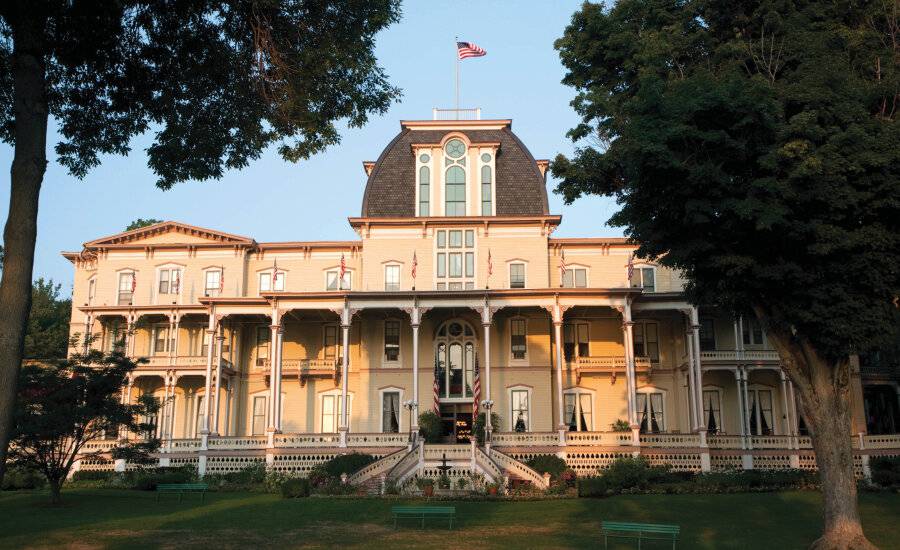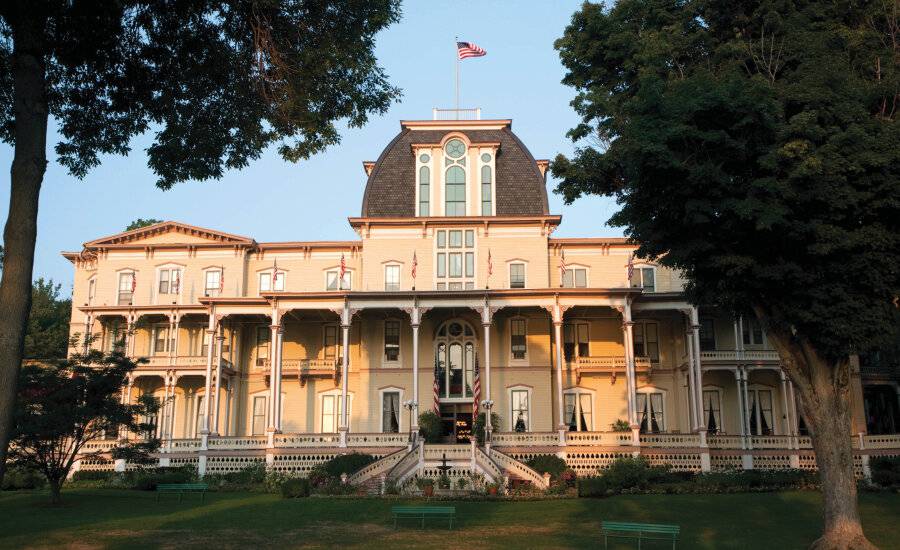 Athenaeum Hotel Heirloom Restaurant
Enjoy delicious appetizers, salads, sandwiches, wine and craft cocktails on Chautauqua Lake!
Heirloom Restaurant is a full-service restaurant that is available to hotel guests, Chautauqua visitors and guests coming from off the grounds for a great dining experience. Heirloom is open seven days a week and is open to the public for dining in the main dining room or, weather-permitting, on the porch.
Dining at the historic Athenaeum Hotel offers spectacular views of Chautauqua Lake. From elegant formal dinners to elaborate buffets and picnic lunches, your group will experience a high standard in culinary excellence and attention to presentation.
Now open for the 2021 season daily from 11 a.m. to 9 p.m.