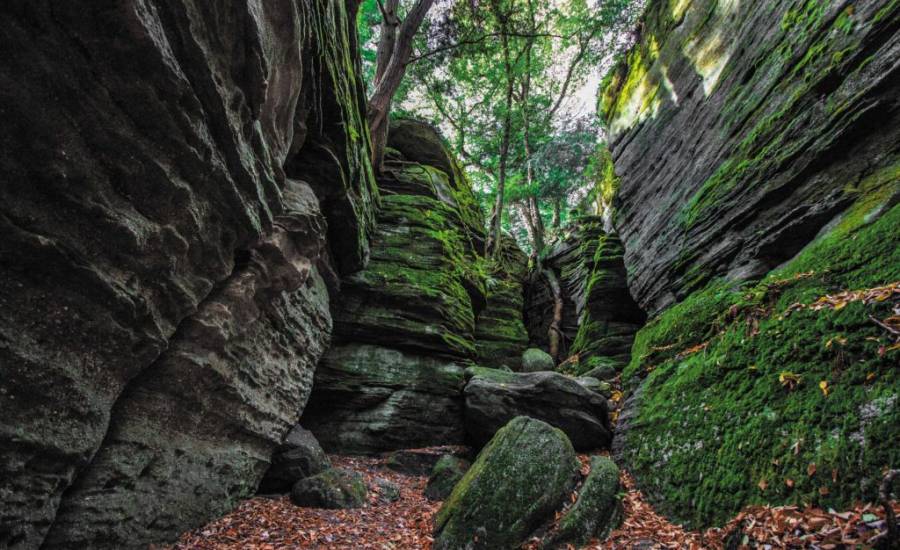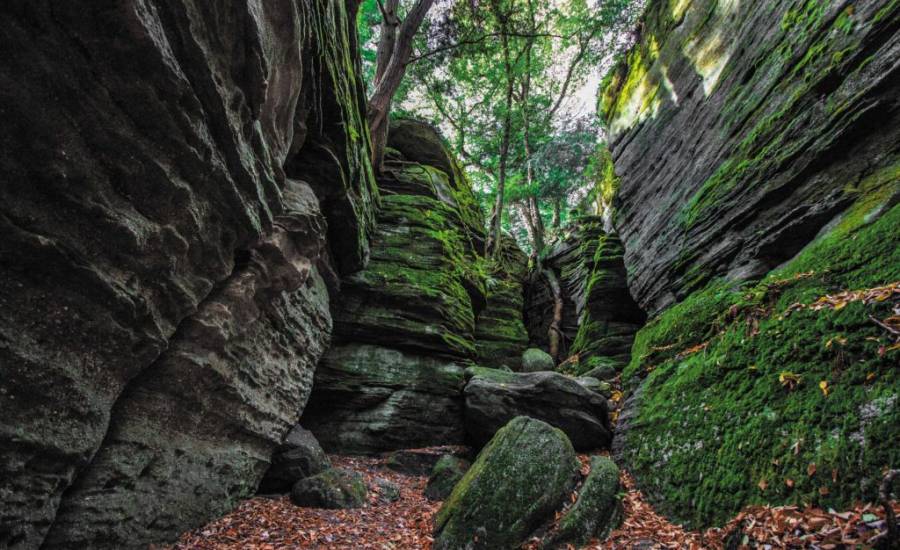 Panama Rocks
Panama Rocks opens for the season Saturday, May 1
Explore a half-mile long ridge of 60-foot high rock forming crevices, passageways, and caves hidden in an ancient forest! Located just 15 minutes from Chautauqua Lake (45 minutes from Erie and 90 minutes from Buffalo), Panama Rocks has been the #1-rated attraction in Chautauqua County based on independent reviews on TripAdvisor for over five years!
The formations at Panama Rocks are surrounded by a one mile long hiking trail, but most guests enjoy going off of the main trail to explore! Whether you take a casual hike in the woods or climb through the countless passageways, caves, and crevices, how much you do is up to you! Visitors spend anywhere from one hour to the entire day having fun and exploring the park.
Learn about geology, the environment, and local history with our information signs and educational treasure hunt - fun for kids of all ages. Picnic tables are available, so bring a lunch and enjoy your day with us!
Our hiking trail is relatively easy to hike (Class 1) and guests of all ages enjoy it, but there are roots, rocks, and uneven ground; it is still a hiking trail! Strollers and wheelchairs are not recommended on the trail – backpack carriers for young children are perfect.
Guests under the age of 18 must be accompanied by an adult. No pets are allowed – sorry.
Axcellent Adventures
Are you ready for an Axcellent Adventure? Throw axes in a fun, safety-first environment that's great for men, women and children 12 and up.
Axcellent Adventures at Panama Rocks is the perfect group activity for a guys/girls outing, party, corporate event, or fundraiser. We offer traditional axe throwing matches AND additional games and activities in an exciting outdoor environment that makes your time with us a real adventure!
Open for the summer through September.