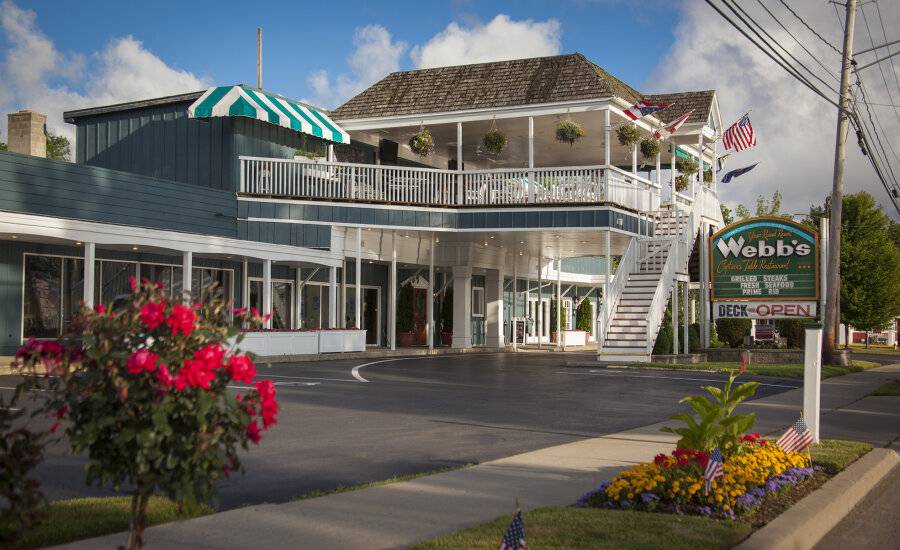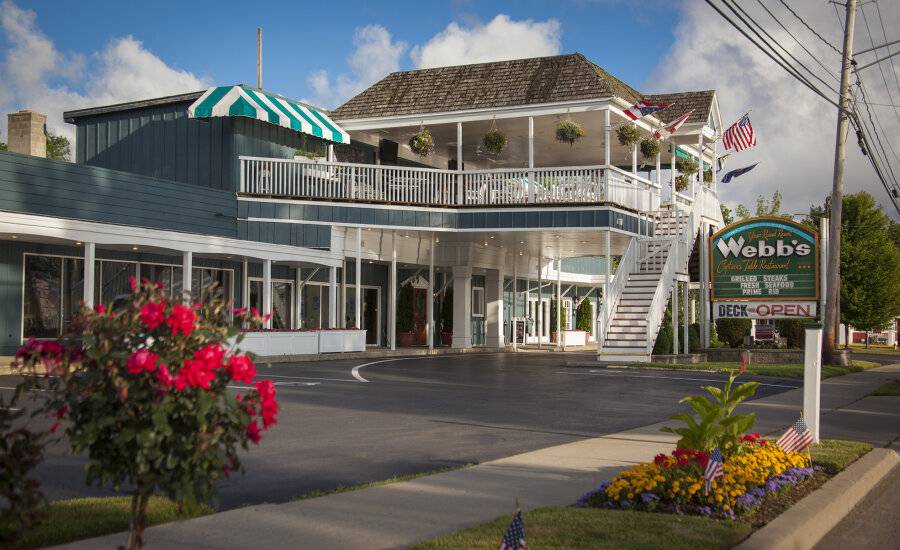 Webb's Captain's Table
Chautauqua Lake's Most Comfortable Place to Dine!
Webb's Captain's Table, overlooking beautiful Chautauqua Lake, with five dining rooms ... plus an open deck on the second floor, provides an exciting variety of wining and dining. Each offers you a unique atmosphere with attentive service to make every moment relaxing and enjoyable. Webb's features traditional American Cuisine with Prime Rib, Choice Steaks, Chicken and Veal dishes.
Open everyday 11:30 am-9 pm. Make a Webb's Captain's Table reservation. Curbside pickup is also available at Webb's Carryout Cafe daily beginning at 7 a.m. Order online.