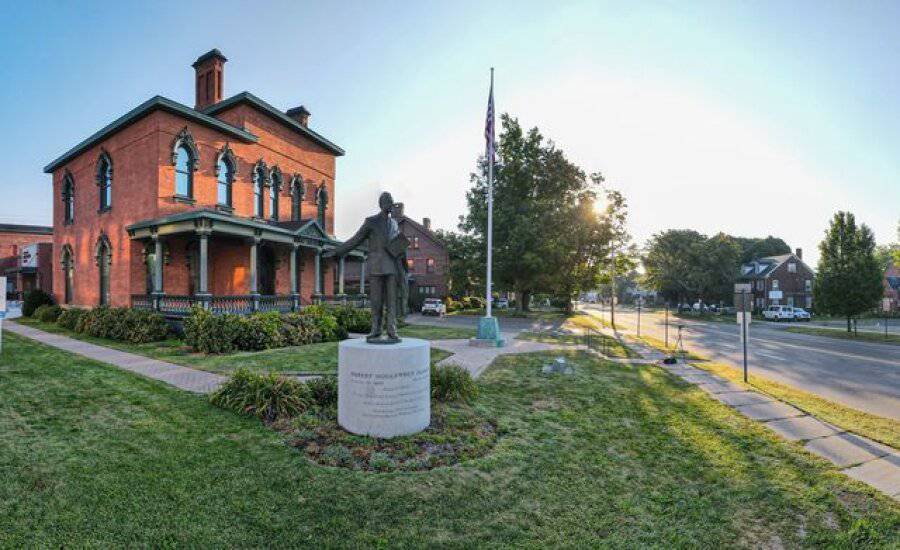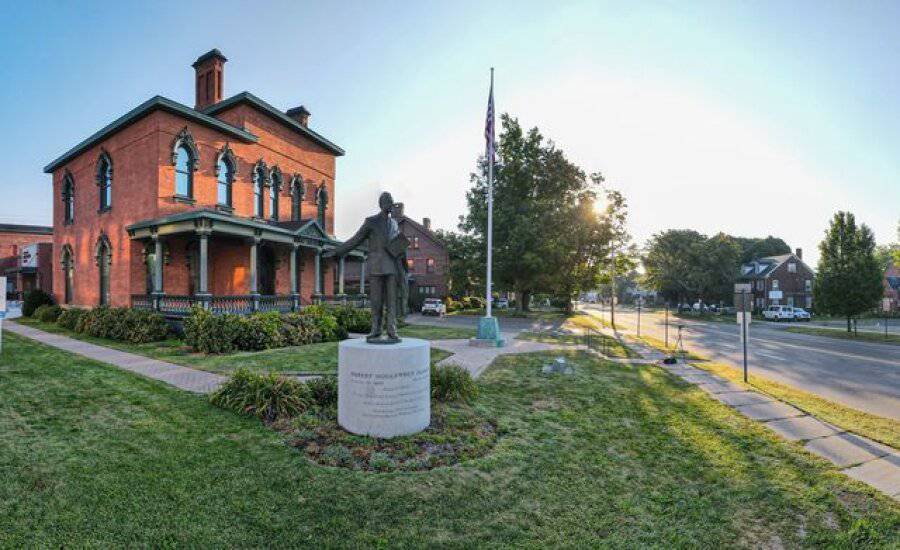 Robert H. Jackson Center
The RHJ Center envisions a global society where the universal principles of equality, fairness and justice prevail.
Open for tours and advance reservations are requested. Learn more about visiting the Robert H. Jackson Center.
The Robert H. Jackson Center is a non-profit dedicated to promoting liberty under law through the examination of the life and work of Robert H. Jackson, Supreme Court Justice and Chief U.S. Prosecutor at Nuremberg, and its relevance to current events and issues.
Tour the Robert H. Jackson Center's exclusive collections, exhibits, and program and meeting facilities housed in an historic 1858 Italianate mansion. The Jackson Center is open for self-guided, individual, and group tours and by appointment. The Jackson Center's unique facilities are available for private rentals, and include a 200 seat theater, banquet, reception, and conference rooms.