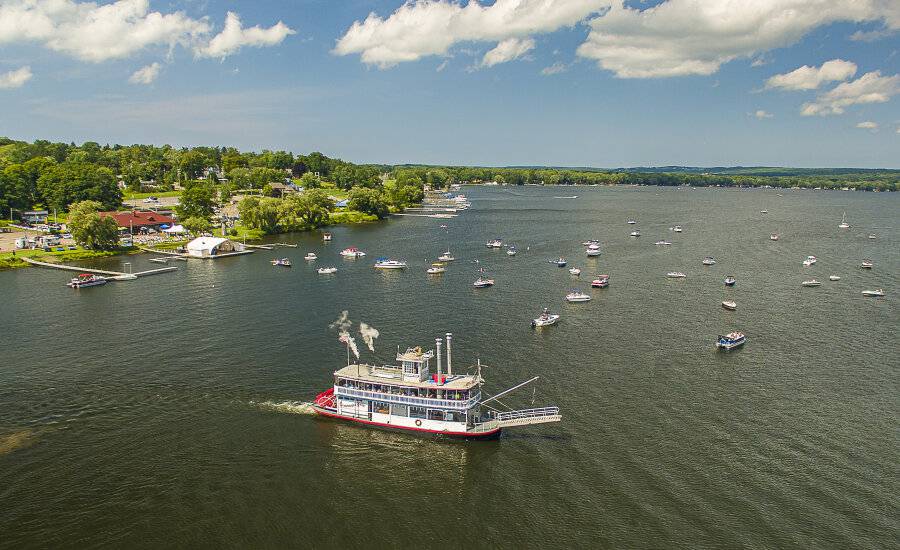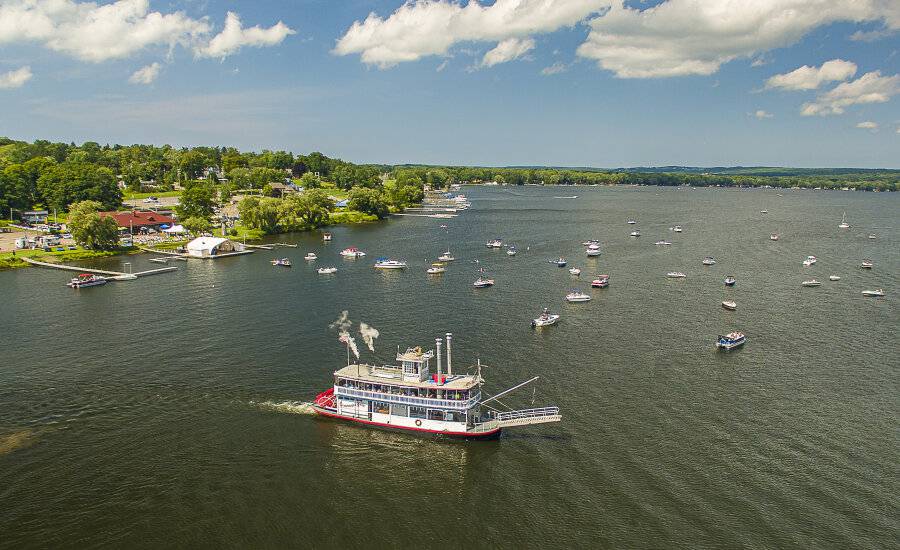 Chautauqua Belle-U.S. Steam Lines Ltd
Enjoy beautiful Chautauqua Lake on a cruise aboard the most notable vessel, the Chautauqua Belle!
CLICK HERE to learn about our COVID-19 safety response, to read our frequently asked questions, and to view our schedule. The Chautauqua Belle operates from June through October, departing from multiple docks, including Jamestown's McCrea Point, and also Mayville and Chautauqua Institution in the summer.
Prepare to embark on a steamship adventure on the Chautauqua Belle. Taking you back more than 100 years ago when steam powered a rising country! Crossings daily - come and enjoy yourself on the largest vessel on Chautauqua Lake! All regular Steamship Adventures will include a narration explaining the amazing story behind how Chautauqua Lake played a huge and amazing role in the development of our country.