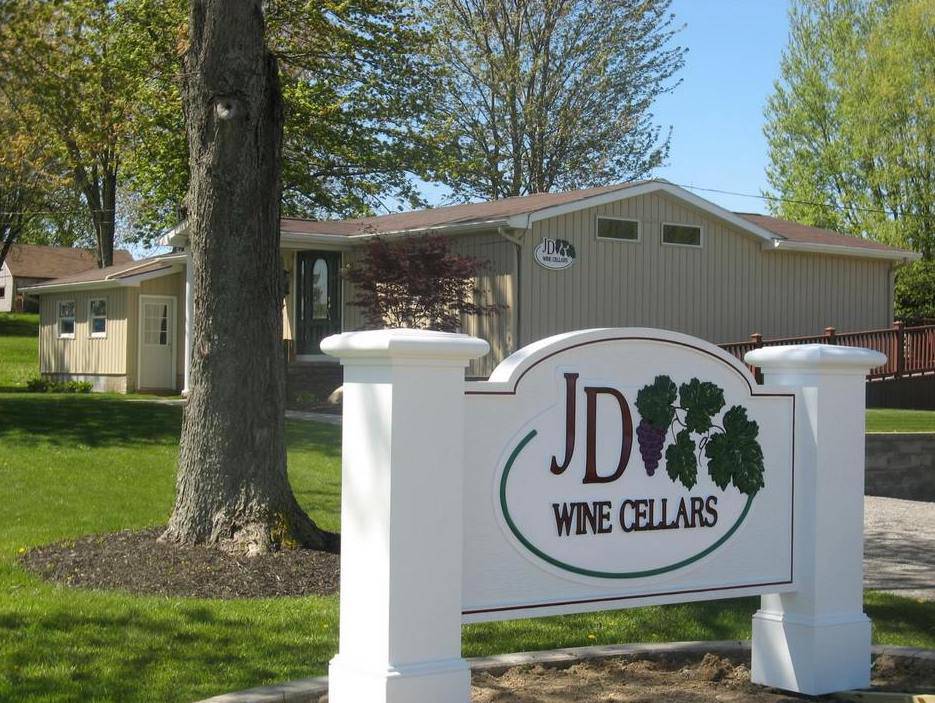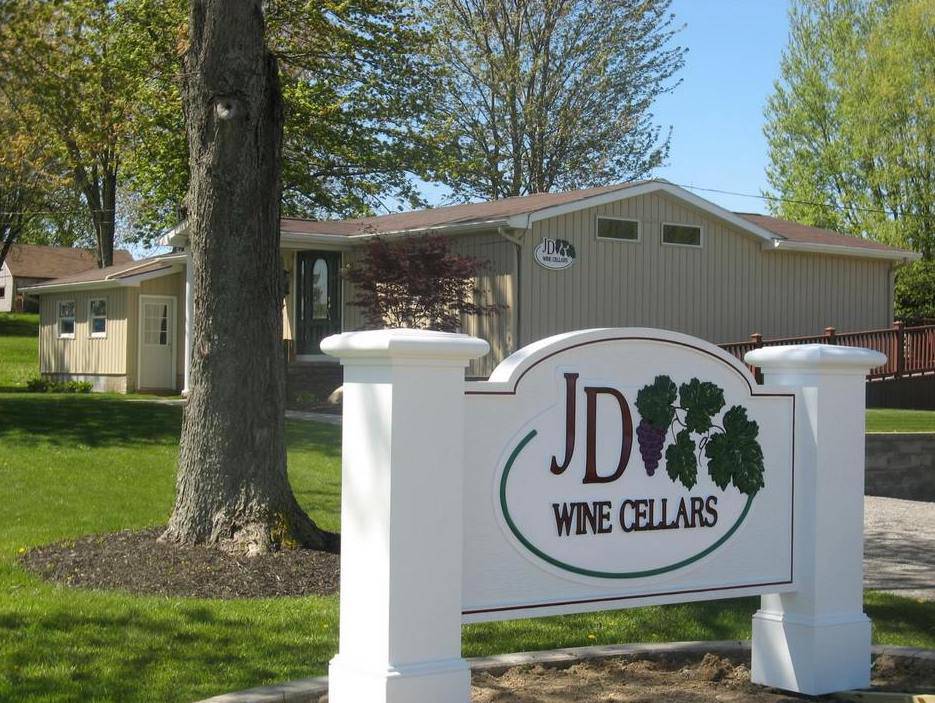 JD Wine Cellars
We pride ourselves on providing an authentic family-friendly experience, where everyone can find a wine they enjoy.
Our staff's number one priority is to provide you with a fun, educational and non-intimidating wine tasting experience. Both the novice wine drinker and the experienced wine lover will enjoy their time spent here. The inviting deck on the back of the building provides a lovely setting where groups can enjoy a glass of wine while visiting with friends, or where couples can enjoy a relaxing, scenic escape as they share a bottle of their favorite wine.
In addition to our wine you can also enjoy a locally handcrafted beer or a spirit tasting. We also carry a select of unique giftware, glassware and wine slushies. The tasting room is open daily from early April until the end of December, with limited hours in the winter months. Tastings can always be arranged by appointment.