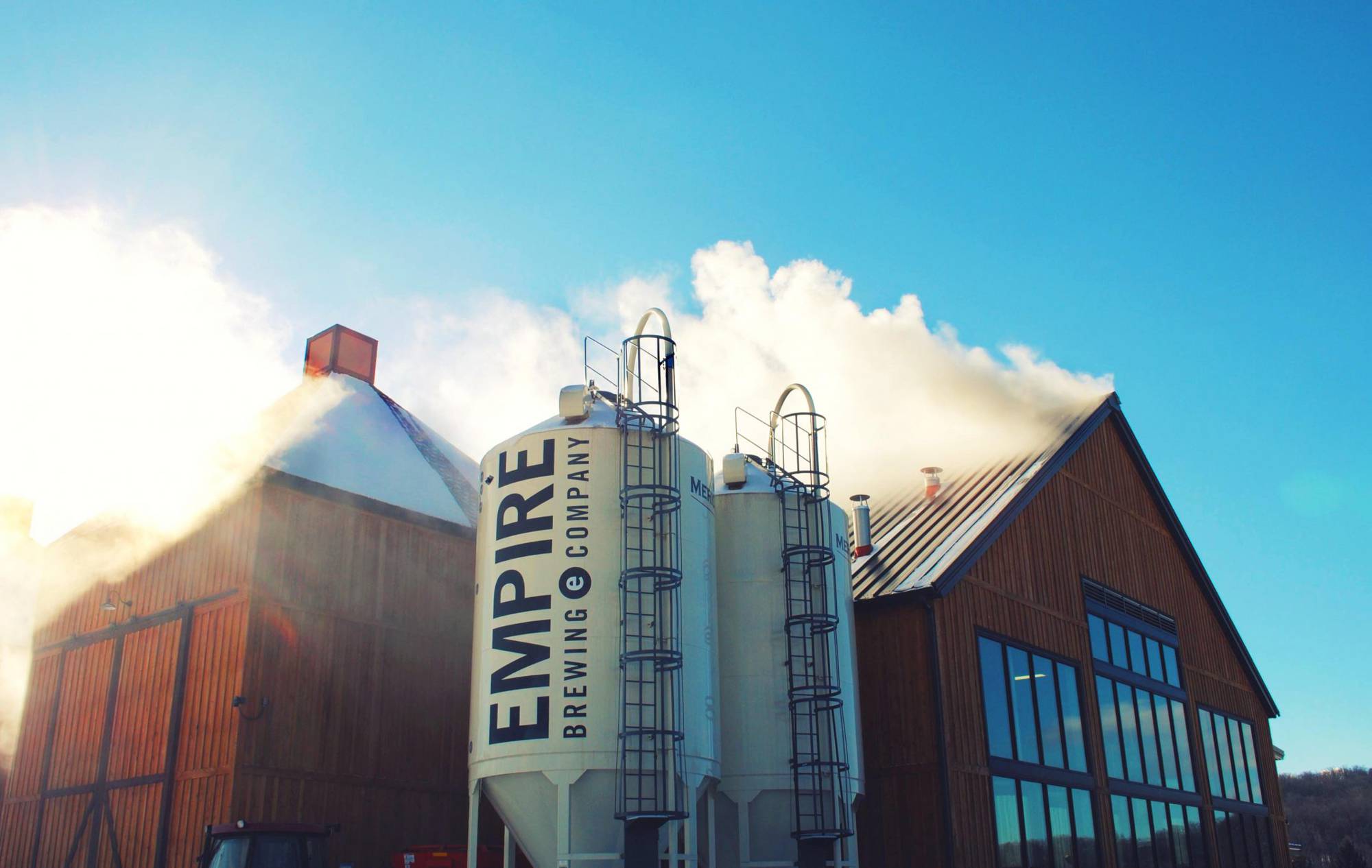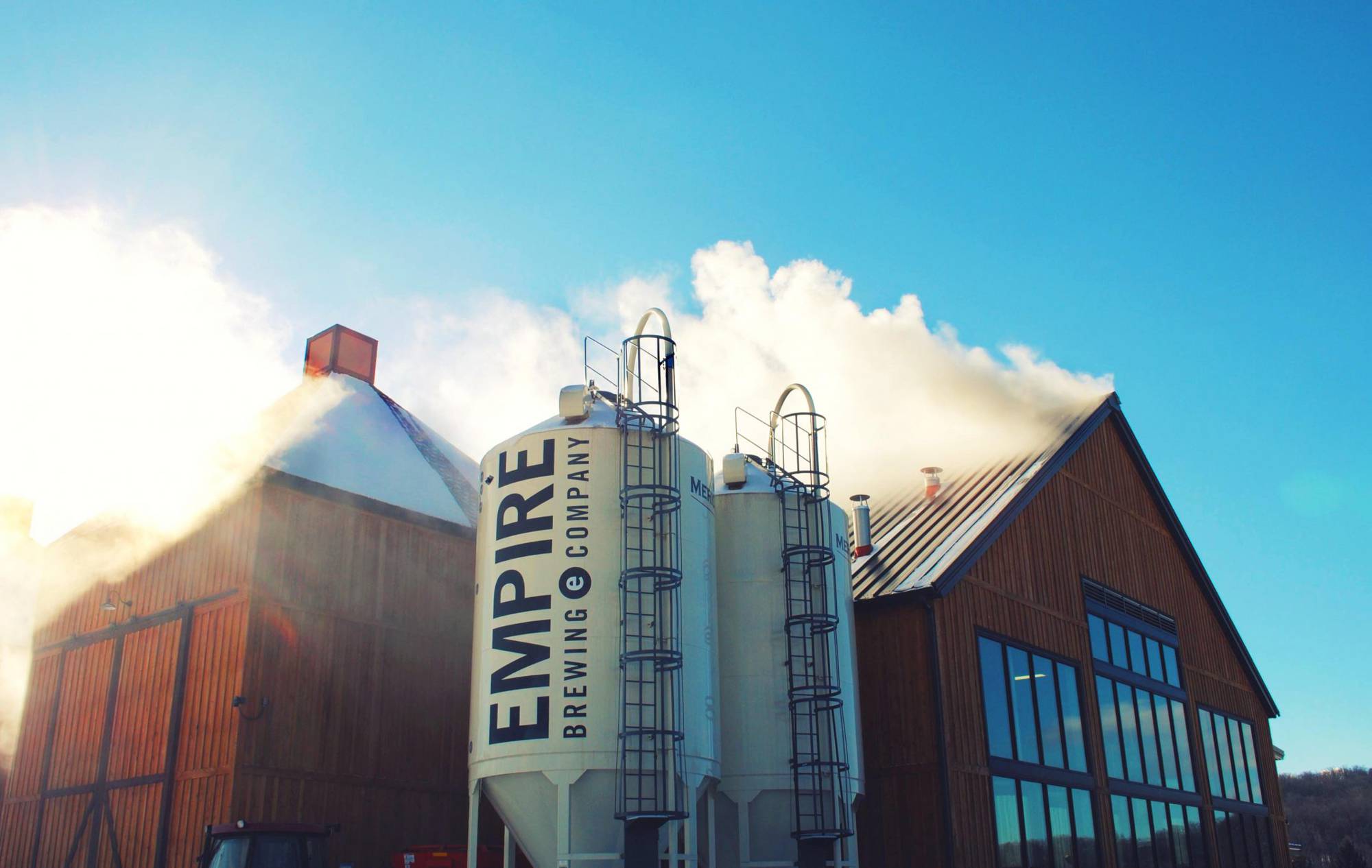 Empire Brewing Company
Est. 1994, an award-winning brewer of handcrafted ales and lagers in downtown Syracuse.
We aspire to provide customers with the finest all-natural ingredients available by utilizing fresh locally sourced products from over sixty Central New York farmers. In 2007, Empire modified its business model to focus on sustainability. We define our business philosophy with the phrases "Eat Where You Live™" and "We Grow Beer™" and attempt to embody the practice "Be Excellent" in all facets of our business.