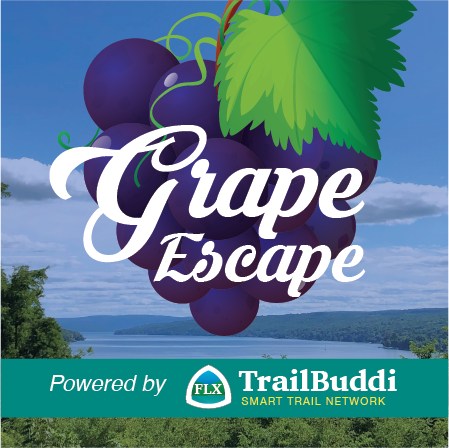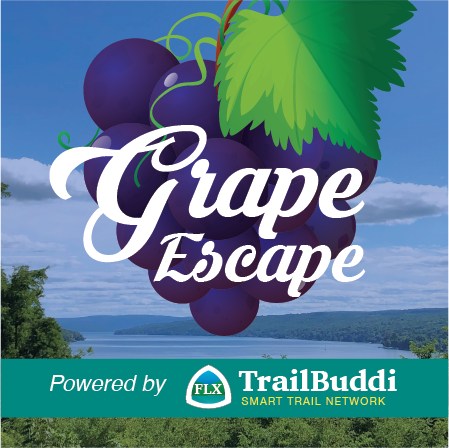 The Grape Escape
Can't make the Naples Grape Festival this year? Or just want to avoid the crowds? Take a Grape Escape.
Get ready to enjoy all of your classic Naples grape favorites. From jelly to pie, to ice cream or your favorite local wines – let TrailBuddi be your guide through the grape harvest, and more!
But first, breakfast!
Best to start early. Here's some favorites where you can get breakfast!
Time for Adventure
There's so much to see outdoors around Naples. Take a hike and work up a thirst!
Getting thirsty?
Get a taste of Naples' wines and beverages!
Shop, explore and pick some grapes!
Visit our fall pop-up shops on weekends in September and October. Located at 141 S. Main Street in the Divine Designs Boutique space. Various artists, woodworkers, and an outdoor gear consignment shop
Lunch, dinner + of course, dessert!
Thanks for blazing the trail with us!
If you enjoy this day trip and all of the grape-filled fun, tag us on instagram @trailbuddi and discover more of our favorite locations!
Explore more of what Canandaigua has to offer!
Before the area was settled, the people of the Seneca tribe would burn tobacco around the shores of the lake to give thanks for a plentiful harvest. This tradition continues today and is known as the Ring of Fire. In the summer, shoreline residents light a fire or flare that creates a ring around the entire lake.
The Canandaigua Lady, a replica paddleboat from the 1800's, continues the tradition of the steam and paddleboat passenger service that flourished in the 19th century.
Click below and select your destination!